Formal Methods Europe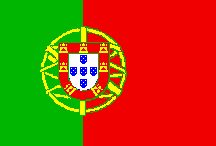 Portugal HUB


Formal Methods Europe(FME) is a European organisation supported by the Commission of the European Union, with the mission of promoting and supporting the industrial use of formal methods for computer systems development.
In keeping with the general principles of the European Union here we present those aspects of Formal Methods Europe which are of particular interest to the industry local to Portugal.
Portuguese Sites for Formal Methods
Current FM Projects with Portuguese Participation
FM Teaching in Portuguese Universities
Past FM Events in Portugal
CAMILA/SETS: Uma aproximação ao desenvolvimento formal de software. Talk by L. S. Barbosa (U.Minho ), April 4th, 1997. Dept. of Mathematics, Aveiro University.
Formal Methods in Reverse Engineering: A Calculus Based Approach. Talk by J. N. Oliveira (U.Minho ), June 13th, 1997. Dept. of Informatics, Minho University.
Aplicações de Sistemas Assistidos de Prova para Lógicas de Ordem Superior. Pierre Casteran, LaBRI, Université Bordeaux I. September 25th, 1997. Dept. of Informatics, Minho University, Braga, Portugal.

Subjects:

Proof Tactics
Inductive Type Theories
Applications to Program Synthesis
Forthcoming FM Events in Portugal
ETAPS/98 - European Joint Conferences on Theory And Practice of Software. Lisbon, Portugal, March 30 - April 3, 1998.
---
First Version: March 15, 1997
Current Version: October 7, 1997